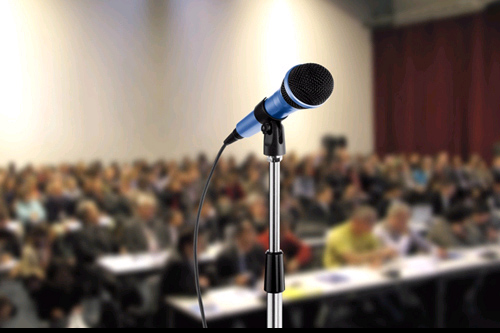 Truth be told, it's always open mic night at the APH CareerConnect blog. We encourage your input because we want discussion. We learn from each other; even, and maybe especially so when, we disagree.
Maybe you read To Jump or Not to Jump Back into School As a Career Seeking Adult Who Is Blind or Visually Impaired and you felt irked.
To recap, I stated, "There's a chance additional schooling is not the answer [to your unemployment as a person who is blind or visually impaired]. Instead, maybe personal changes are in order. The missing link between you and gainful employment could actually be training in blindness-specific skills or assistive technology use; it could be improving social skills; it could be learning to "Get Your Disability Disclosure On and Embrace Your Diversity"; it could be utilizing organizational strategies; it could be volunteer work; or it could be seeking and implementing constructive criticism."
You thought I should have mentioned it can be good to get a second degree when… [fill in the blank].
So, speak up! Let us know.
Give us a scenario or two where a second degree/ advanced degree may be the answer for someone who is blind or visually impaired having difficulty finding a job or getting promoted.
That's it. It's a short blog because I'm just here as the emcee; it's your turn to speak. I'm listening.