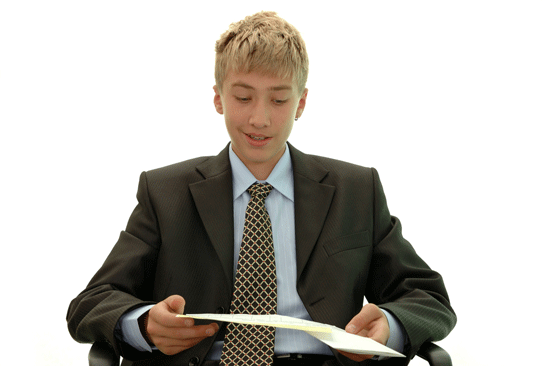 So, you've been asked to interview for a position—this is good; no, excellent. As you sit in the chilly room, on the hard, wooden chair, you're asked the dreaded question, "What are your greatest strengths and weaknesses?" You feel the perceived spotlight flushing your cheeks. Your strengths, that's relatively easy. You describe your skills and experiences that make you the perfect fit for the job. Your weakness—that question's just not fair! I know, I know. It sounds like you're being asked, "Now, tell us why we shouldn't hire you." But instead of interpreting the question in that regard and airing all your dirty laundry, get a game plan together.
When describing your greatest weakness, the best response is describing a weakness you have already overcome or are currently overcoming. The best response is also an honest answer. Last, the best response is describing your negative attributes that aren't critical for the job. You know, because if you're interviewing as a vet tech, you may not want to discuss your fear of off-leash animals.
Think for a few minutes about your honest weaknesses. Are you lazy? Yeah, don't say that. Are you uncomfortable with public speaking? You can work with that. Take an online public speaking course and you'll have a perfect recipe for talking about your weakness. "My weakness is my discomfort when talking to a large group. But I recently completed an online public speaking course and am finding an increase in confidence."
Are you uncomfortable with technology? Develop a plan for strengthening your technology skills. As long as you're not interviewing for a job requiring strong technology skills, mention your discomfort and how you are overcoming it.
Are you disorganized? Again, develop a plan for strengthening your organizational skills. As long as you're not interviewing for a position requiring extreme organization, mention your weakness and how you have made strides to overcome it.
Make sense? Here's the bottom line: Be honest and give examples of how you are making your weakness a weakness of the past.
For more information on interviewing, read APH CareerConnect's Interview Preparation: Common Interview Questions and Interviewing: Top 10 Tips.
If you are a professional working with students who are blind or visually impaired, utilize CareerConnect's Job Seeking lesson plan, to read ideas for teaching interviewing skills and the free Job Seeker's Toolkit online course.