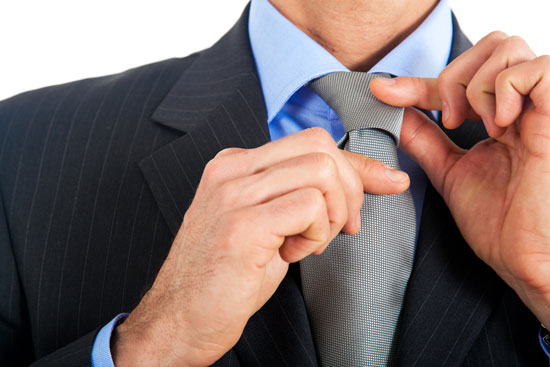 I'm thinking about the job interviews of my youth and I can't help but smile bashfully. I'm certain my interviewing skills could have used a bit of polish. The information in this blog series is that polish. Read it and apply liberally.
I want you to know that I still don't have all the answers. I am, however, not afraid to ask those who do have far more than I.
That's where my brother-in-law, Jonathan Kitts, comes in. He's a manager who regularly interviews and hires employees. I asked him to share his interviewing experiences with me, providing insight into making an excellent first impression at a job interview. He obliged with gusto.
How to make a first-rate first impression at a job interview:
Be on time, meaning approximately 10 minutes early. Practice the route prior to the day of the interview and anticipate high traffic. No matter how well you've prepared for the interview and how ideal you are for the job, arriving late is basically throwing your chances of a job offer right out the window. And remember, public transportation can have delays or changes.
Appear clean cut. Although there are surely a few exceptions, employers are looking to hire clean-cut individuals. Your appearance is a representation of you, and you are a potential representation of the company. If you want to represent yourself as professional and put-together, ensure you are clean and your wardrobe is appropriate and tidy. Clean hair and nails, and well-ironed business attire, are particularly effective. As a person who is blind or visually impaired, this might mean getting the opinion of others (really, this never hurts for anyone).
Greet members of the interview panel with words and firm handshakes. Ask for and repeat their names; provide your name; and briefly engage in small talk to build rapport, as described in Dr. Wolffe's Top 10 Interviewing Tips. Don't wait for the team to introduce themselves—be proactive.
Mirror the interviewer's energy level and positive emotions. If the interviewer has a reserved demeanor, reign in your exuberant personality. You don't want to overpower the interviewer. On the other hand, if your interviewer demonstrates a high energy level and is outspoken, mirror his enthusiasm. This skill requires high emotional intelligence. Practice paying attention to and mirroring emotions and energy levels. The purpose of mirroring is the creation of a bond between yourself and another, as well as positively influencing his or her comfort level with you.
Talk about your personal life, but don't bore the interviewer! The interviewing panel truthfully does not want a list of seven instruments you play. They don't want to know each of the five states you've called home. They don't want your story of how you desperately need work. They only want to know…

Why are you a good fit for the company? Everything you say, every skill and interest mentioned, must address how you will benefit the company. Sell yourself.

Do your homework by researching the company prior to the interview and work your endearment to and knowledge of the company into conversations.
Come to the interview fully prepared to give answers to common interview questions. If you are asked a question you feel unprepared to answer, simply respond, "That's a good question. I haven't thought about that. Let me take a minute to think." Take 10 seconds and provide, as always, an honest answer.
If you have an upcoming job interview, I trust you can take away at least one assignment: tidy up your appearance, research the company, or practice mirroring energy levels. Go get 'em!
If you are a teacher or professional with students who are blind or visually impaired, utilize CareerConnect's Preparing for an Interview lesson plan and the Job Seeker's Toolkit.