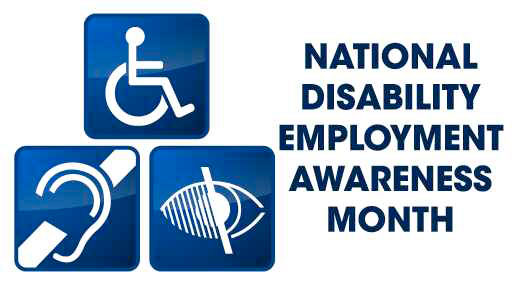 You may have seen my post on the AFB Blog about the "kickoff" of National Disability Employment Awareness Month (NDEAM). Well, I am pretty excited about all of the exciting news, content, and resources that will be provided throughout this month. Have you heard about the free seminar from the Hadley School for the Blind celebrating NDEAM by bringing a session with career building advice from successful people who are blind or visually impaired? The session is being moderated by Larry Moffet from Hadley. The successful persons who are blind or visually impaired are being interviewed by the very successful David DeNotaris from the State of Pennsylvania and the National Council of State Agencies for the Blind. Somehow, I got lucky enough to be invited to participate; I am pretty psyched for these seminars. The first session is on October 8th at 6 PM Central Time Zone (or 7 PM Eastern). The second seminar is on October 22nd at 6 PM Central (7 PM Eastern), which is the one that I will be interviewed during.
These seminars would be great for youth, adult job seekers, and professionals working with these populations. If you can't make the live seminar, you can find the podcast version available later on.
These events are exciting for multiple reasons because I look up to David DeNotaris, and the success he has had in New Jersey, Pennsylvania, and across the United States. Please register for the seminars and get some great employment advice from some great mentors.
I look forward to providing advice and speaking about the challenges, successes, and impact that mentoring has had on my life and career. You can find out more about mentoring through the APH CareerConnect section, Making Connections. If you are a successful person who is blind or visually impaired, it is time to give back and start mentoring our future!
Look for more updates about new content and resources throughout the month of October, National Disability Employment Awareness Month.
Take the time to register for these seminars at this link to "Insights on Employment".