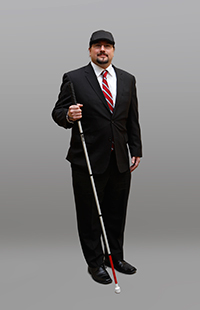 Recently, I had the opportunity to provide a keynote address at a transition from school to work event provided by the State of Maine at the University of Southern Maine in Portland, ME. I provided other specific sessions for youth and for families while there, but I wanted to reflect a little bit on my message to the youth and families. As APH CareerConnect's Program Manager, I get asked occasionally to speak at conferences and events on different topics. Typically, I have an outline for my speech or presentation, but I often will adapt it to the audience and from inspiration.
Well, I had some inspiration on my third and final flight of the day on my way into Portland. I thought about the message that I wanted to present to the audience. I was listening to an array of music, as I often do when traveling. It hit me, and no the beverage cart didn't hit my arm or anything. I thought, "I am, I have, and I will" could be my message. As these are apsects that could be used by individuals as they provide their own sales pitch to employers and the public. This mantra deals with the idea that persons don't always want to highlight their own accomplishments or strengths, but you must do this for an interview.
I Am
I am Joe Strechay, AFB's CareerConnect Program Manager.
I am an enthusiastic and skilled manager.
I am a person who is blind or visually impaired, and I use technology, systems and strategies, and my white cane to allow me to succeed in work and life.
I Have
I have strengths like passion for my work, organized, creativity, and tech savvy.
I have skills like html coding, writing, curriculum development, blogging, public speaking, and project management.
I have expertise around transition, employment, blindness, accessibility, and website management.
I have been trained to use access software such as a screen reader or screen magnification to allow me access to information on a computer. This could be in Microsoft Word, Excel, or on the internet.
I Will
I will work hard for your organization.
I will continue to enhance my strengths and skills, while working to improve my weaknesses.
I will create objectives around my strengths, skills, and weaknesses.
I will take steps toward my goals through action planning.
I will "do this by this date."
I will succeed!
I wanted to provide some examples of how this mantra could be used for youth and adults who are blind or visually impaired in the preparation for employment and life. I had the audience yelling, "I am, I have, and I will" throughout the session and later in the day.
APH CareerConnect has a number of great tools and resources on career exploration, job seeking skills, and preparation for navigating the employment process. Take the time to register for APH CareerConnect and take the Job Seeker's Toolkit, a free online self-paced course on navigating the employment process. You can also check out the Lesson Plans for Teachers and Professionals section to review over 120 lesson plans around transition topics.
But, make sure you remember, "I am, I have, and I will" as you get pumped up for employment and life with our mantra.
---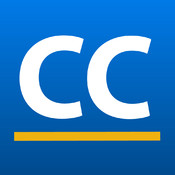 Take the time to 'Like' APH CareerConnect on Facebook and Download the Free APH CareerConnect App in the iTunes App Store.