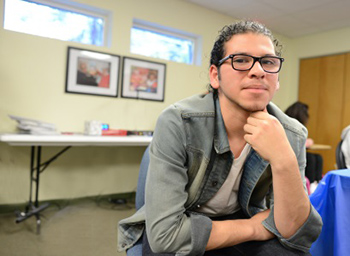 I'm really proud of you. Here you are reading about your upcoming transition from high school, which means you're taking initiative in preparing for your future. You're on the right track; taking initiative is, in my opinion, the biggest predictor of workplace success.
So here's what you can do to prepare yourself for a smooth, exciting transition into adulthood:
Continue on your journey of self-awareness. Figure out your interests, values, goals, abilities, and how you come across to others. Learn more by reading Self-Awareness and This One Goes Out to the Ones I love; This One Goes Out to the Ones [Feeling] Left Behind: A letter to Middle and High School Teens who are Blind or Visually Impaired.
Increase your responsibilities. Take ownership of your grades, self-care, study skills, some cook and cleaning, occasional independent travel, etc. Additionally, while you still have the support of a Teacher of Students with Visual Impairments (TVI), learn how to advocate for your accommodations and order accessible textbooks.
Request that formal transition services begin as early as possible. Prepare early.
Know the purpose of transition goals. You'll establish personal goals and be motivated to pursue them.
Ask the IEP team to administer a vocational assessment early in your high school years so that you can identify career-related aptitudes, strengths, and weaknesses.
If possible, take classes or high school tracks that prepare for specific career options.
Explore various careers and work settings. Find out what types of jobs are available and pursue job-shadowing, volunteering, and part-time jobs.
Learn from a mentor who is blind or visually impaired and working in a career field of interest.
Strengthen your Orientation and Mobility skills. Remember, Orientation and Mobility skills are predictors of employment success for young adults with visual impairments.
Participate in community activities, sports, or interest groups. You'll get practice meeting and interacting with people in a group setting.
Don't hesitate to ask questions or share your concerns in the comments section or on the CareerConnect message boards.
Check out these 10 Resources for Transitioning form High School to College or Work As an Individual Who Is Blind or Visually Impaired.