From childhood, Elizabeth Sammons knew that she had a talent for language. She would weep when listening to a foreign-language film, so passionate was her desire to know what people were saying. Living in a small town in Ohio, she had little opportunity to develop this until studying high school French. Additionally, her family cultivated relationships with foreign students and other visitors to the college where her father was a faculty member.
Perhaps this love of the unknown also came from being bullied because of her blindness in school. "I was in normal school before mainstreaming and ADA laws came out," said Sammons, "Kids did not know how to interact or treat me so they would call me names, taunt and slap me." As a result, Sammons decided to get out of school as soon as possible. She worked hard, including taking summer classes like the French she loved, and graduated two years early. Immediately after graduating, she enrolled in a foreign exchange program and was off to Switzerland for one year to study in a French-language high school. "My family had hosted a student in our home before so I was already familiar with the program," she recalls. While there, she learned the value of excellent public transportation, which enhanced her independence. Additionally, she learned that the acceptance and empowerment she got from her host family and classmates helped heal some of the bad memories from her earlier schooling. She now understood that being blind didn't mean being automatically excluded.
Living and Working Internationally
When she returned to the U.S., Sammons completed college and graduated with honors in a double major in French and Communications from Eastern Nazarene College in Boston, Massachusetts. Afterwards, she earned an M.A. in Journalism from Ohio State University. She relocated to the Washington, DC area and was recruited to be a guide for the U.S. Information Agency's ongoing citizens exchange exhibit to what was then the Soviet Union. She developed Russian as her second foreign language while in college. "I volunteered with elderly refugees immigrating to the USA," she said. "Often I would make calls or write English letters on their behalf, while they generously shared stories, corrected my grammar and explained the culture they knew well." To apply for the position, she took a Russian test and was the only person not of Russian background or a Russian major to pass. "This was in 1989, just before the ADA. I was the first visually disabled person hired for that exhibit in its 40-year history." Sammons traveled for the next seven months with the exhibit, interpreting and meeting hundreds of new and interesting people.
Sammons' next jaunt with international travel and languages was with Peace Corps. Her assignment was to teach English in Hungary for two years. Unfortunately, she was only able to complete one year because of unexpected health issues. After she fully recovered, she was off again to Russia. But this time it was for love. She met a man and in 1993 they married. For the next five years, she built a family and career. She worked as a nonprofit manager of a news advocacy group in Central Asia, and as a teacher, interpreter, marketer, and cross-disability advocate in Novosibirsk, Siberia. "My position working with cross disabilities was very interesting," Sammons recalls. "This was new territory because disability groups did not interact much with each other before then."
Returning to the US
In 2000, she returned to the USA with her daughter. It was one of the hardest decisions she ever had to make. "My daughter was three at the time, I had just divorced and I had a life and world in Russia," Sammons laments. "I thought coming back to the US I would be relegated to be a nobody again like I was in school. I was very respected for what I could do overseas instead of challenged for my limitations at home." Her disability was not an issue in employment for international jobs the way that it is in the United States. "When I am interpreting, roles are reversed, I am the one who really knows what is going on," she said. "Whereas in the sighted world, normally people know what is going on and I am the one who is sometimes unaware."
For the next six months, she searched daily for jobs and quickly landed a position with the Social Security Administration as a claims representative. She took this position because interpreter jobs were very scarce. "When I came back to the states, I considered moving to an international city, like DC or New York," said Sammons. "But I needed the family support system to help me raise my daughter." She worked for SSA for four years until she moved on to politics. In 2005, Sammons began as a legislative liaison for Opportunities for Ohioans with Disabilities. From 2011 to 2018, she provided OOD with writing, research, and outreach services as a program administrator, de facto a community relations coordinator.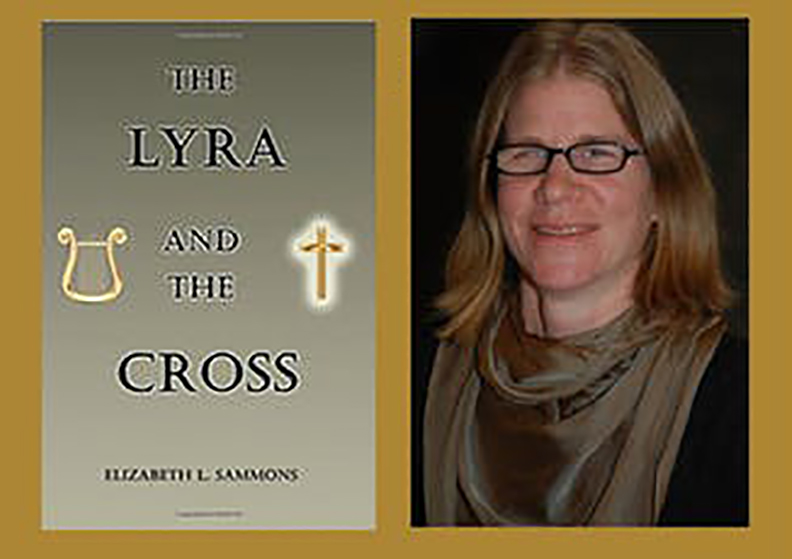 Today retired, Sammons continues her passion for literature. In 2018, she published The Lyra and the Cross, a novel portraying the relationship between Stephen and Paul in the Bible from a Greek perspective. Visit her literary blog.
Advice to Prospective Interpreters
When asked about pursuing a career as an interpreter, Sammons gives this advice. "Put yourself in a place that forces you to really learn the language," she said. "You can find people in restaurants, social service centers or churches who need you." She also shares that when traveling internationally it is important to learn languages because if you don't have vision or cannot speak a second language you will become both deaf and blind. She goes on to say, "traveling abroad is not the same as living and working abroad. It takes time to get to know a place, its people and culture." She strongly encourages anyone who wants to become an international interpreter to review the Mobility International USA website at www.Miusa.org. "This resource did not exist when I was coming along," she said. "It gives common sense advice and is a great source for people coming to the US, studying abroad and looking for foreign exchange opportunities." She encourages anyone with a good skill set to consider volunteering in Peace Corps or other government-sponsored service organizations such as AmeriCorps. "Say yes whenever you can, not no, and knock on doors, because that's the way to open your world a little wider."