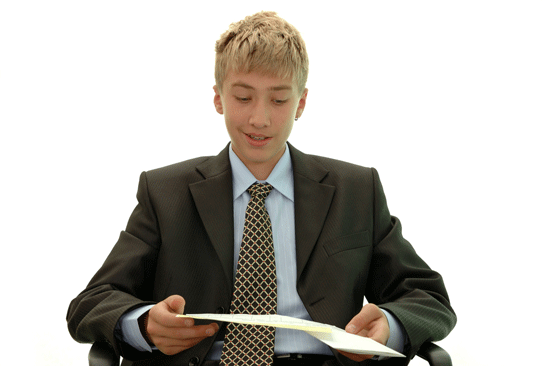 In less than two months, it will be June, school will end, and summer will be underway. Your friends and yes, even your teachers, will start their summer jobs. Will you?
Let's face it. You're running out of time. The standard method of researching and applying for summer job openings can be time-consuming. It's time to ramp up your job hunt by using "word of mouth" or "good old-fashioned networking" to spread the buzz you are looking for a summer job, internship, or an opportunity to volunteer your time.
Yes, I know. You caught me. I expanded your search to include a volunteer position or an internship, opportunities which you may not get paid for. Trust me. These opportunities to gain work experience will be well worth your time and may lead you to the paid position you were originally hoping for.
Seriously, who knows you want to earn some cash this summer besides your parents or your best friend? If your list is short, it's time to get out of your comfort zone and start telling everyone. It could land you an unexpected opportunity to work just in time for summer. An opportunity you need!
Why Does "Word of Mouth" Work?
Well, everybody knows somebody. Several people you know, such as your bus driver, mailman, and even the custodian at your church, may have knowledge of a job opening but may not think of you as a candidate simply because they don't know you are looking for a job.
Many job vacancies are unadvertised. Character is an important quality of an employee. When you are recommended by "word of mouth" as a potential candidate for a job, you automatically receive a character reference from the person who recommended you (something a paper or an electronic job application doesn't offer).
Tips for Using "Word of Mouth" to Locate a Job Opening
Make small talk. Whether you are paying the cashier in your school cafeteria, speaking to the secretary in your mom's office at work, or ordering a hamburger at a fast food restaurant, strike up a conversation with each individual. Share you are looking for a summer job, internship, or volunteer position. Make every effort to walk away with a business card from the person you spoke with (you may need these later).

Market yourself. Your appearance tells what kind of worker you will be. While you are spreading the word about your job hunt, take the time to step up your dress, so others perceive you as an organized teen who is eager to work hard.

Create a personal statement. Prepare a statement you can use repeatedly to promote yourself to others. For example, "If you hear of any job openings at school this summer or in your neighborhood, please mention I am looking for a part-time summer job and would make a good employee. I'm going to leave my cell phone number with you, so you can contact me or share it with someone you encounter who is looking for a hard worker." Hint: Don't ask yes or no questions such as "Can I leave my cell phone number with you?"

Contact everyone in your personal network. Make a list of 10 people you know who are employed. Include a few people on the list you have not talked to recently and get reconnected with them. Call two people a day to let them know you are looking for a summer job, internship, or volunteer position.

Make cold calls. Remember the business cards you collected while making small talk? Follow up with each employee to inquire if any jobs have opened up or will be available in the future. Be prepared to tell the manager the employability skills you have to offer that will make you valuable to the workplace.
While you wait for word to spread that you are looking for a summer job, internship, or volunteer position, continue to take action and:
Good luck networking this week! Post a comment to let us know if "word of mouth" proved to be a successful method for landing your summer job, internship, or volunteer position.
Summer Job Resources for Visually Impaired Teens
Free Instructional Resources for Preparing Teens Who Are Blind or Visually Impaired for Summer Work
Hey Teens, Let's Talk Summer Jobs
What Jobs Can People Who Are Blind or Visually Impaired Have?