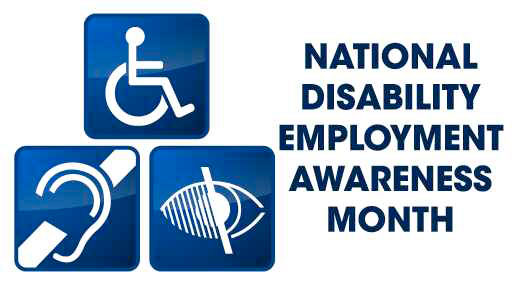 It's finally National Disability Employment Awareness Month (NDEAM), CareerConnect's favorite time of the year! It's time to celebrate the contributions of workers with disabilities and raise awareness about the value of a diverse, inclusive workforce.
The successful employment of people with vision loss requires awareness on many fronts.
Parents of children with low vision or blindness, you need to know that people who are blind work in a wide variety of careers and jobs in order to dream for and encourage your child to strive for all they can achieve.
Teachers of students with visual impairments, you must be aware of the possibilities open to today's youth in terms of work, while maintaining high expectations throughout the educational process.
Perhaps most important of all, employers, you must be aware of the capabilities of people with low or no vision and be open to offering opportunities to them and the vocational rehabilitation professionals advocating on their behalf.
Where and when do you start this process of raising awareness? Right here and right now!
Every single day of a child's life is preparing him or her for the future. Waiting to talk about work, holding off on expecting progress toward building skills, and setting the bar low enough so success is always a sure thing is undermining that child's chances for a full and productive life. Starting early is essential. Responsibilities at home and at school teach invaluable lessons related to work.
Teachers, parents, and vocational rehabilitation professionals can use the Transition to Work: Program Activity Guide as a step-by-step course to empower students to take ownership of their future. This course is comprised of 19 lessons ready to be accessed online or downloaded as an electronic braille file. The student works through each lesson with the help of a teacher, rehabilitation counselor, or job placement specialist. An involved parent would also be a valuable part of this team. The lessons link to other helpful resources on CareerConnect like the Job Seekers Toolkit.
Take charge this month and join us in raising awareness of the importance of people with vision loss to be gainfully employed. Help your youth with visual impairments realize their full potential by encouraging them, challenging them, and reassuring them that they can successfully transition from school to work.