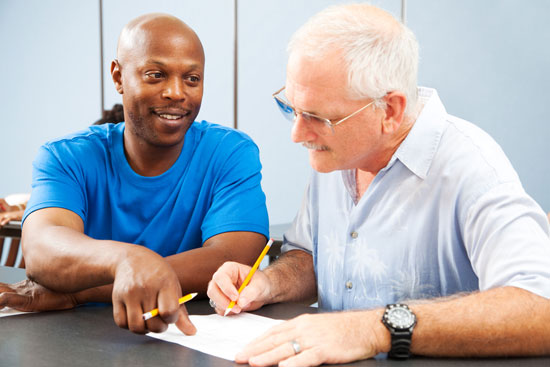 Congratulations to all of you who have succeeded in taking career education and exploration courses, transition classes and other work-related workshops, tutorials or lessons. Anything like this you've done is going to help you do better at finding and succeeding at work. And, another hearty congratulations to all those who have just landed a job for the first time. Way to go! We know it wasn't easy but you've done it, so let's celebrate and add a few tricks to your trade! (Or, in other words, let's add a few more work-related tools to your toolbox.)
For starters, I'm going to list a few tips for those of you who are in a job seeking position, then I'll give other tips for those of you who are working but may need some good information on improving your performance and/or climbing the ladder. In either case, to make this a fun and relaxing time turn on some soft holiday music, get a cup of hot chocolate, enjoy the Christmas lights or candles, and if possible, sit in front of a nice, warm fire. Meditate for a few minutes on what you have succeeded in doing thus far. Then read through the following tips and think about how you can apply them to your job or job search.
Tips For Job Seekers
Tips for Growing In Your Career
This is really just the tip of the iceberg of all the helpful information pertaining to employment as a blind or visually impaired person that you can find on APH CareerConnect. There are many other resources out there too. Here is a link to some additional Useful Resources.
And, remember, no matter what stage of career development you are in, mentoring enhances your experience. Whatever it is you are wondering about when it comes to working and career development as a person who is blind or visually impaired, you can always contact a CareerConnect Mentor who is also blind or visually impaired and working in a job you are interested in for advice.
---
AFB Holiday Hits
That's a Wrap: Recap of the Top 10 AFB Holiday Hits for Career-Minded Job Seeker's Who Are Blind or Visually Impaired