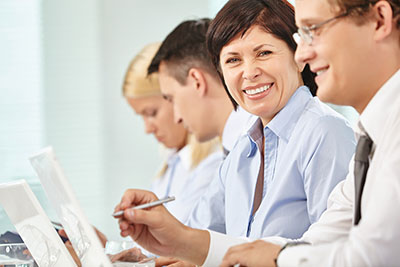 Now that we are entering into the gardening season, I think of many analogies relating to employment. Just as one needs to cultivate and care for a garden, we all need to cultivate and build upon our own areas of career development. It is always good to reassess your career and/or career goals and to refocus. Some tasks relating to this may include cleaning up your resume, learning some new skills that will add to your value in the job market, and developing new job contacts. It is a good idea to review your resume periodically, looking for outdated entries, adding new skills or experiences you may have gained since your last revision, and reviewing for relevance to your current job goals.
Just as gardening requires specific tools for specific tasks, so does the labor market. It is good to look at requirements for various jobs you are interested and then evaluate whether or not you have the needed skills. Such an evaluation might lead you to find that you need to develop skills in certain areas, for example, written communications or staying on task, or possibly learning a specific software application. You could then work on improving these skills. This could be done by looking for volunteer experiences or part-time jobs in positions where you would be utilizing the skills that need improvement. Other suggestions could be to try to focus on staying on task more in your daily life or possibly volunteering on a board or committee that would allow you to further develop these skills. You could also take a course, such as those offered by local community colleges, libraries, the Hadley Institute for the Blind, or APH CareerConnect's Job Seeker's Toolkit.
So just as reaping a good harvest from a garden requires planning, attention to detail, staying on task, and focusing on the big picture so does preparing for a job. I hope that your career will reap a bountiful harvest this summer.