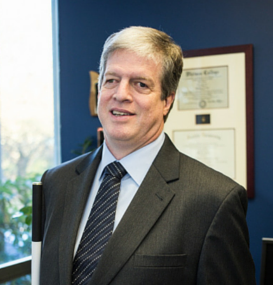 Did you know that Kirk Adams, President of the Seattle Lighthouse for the Blind, will be AFB's new president and CEO? If you are a frequent follower of all things AFB, I am sure you have heard the news. But did you know that Kirk Adams is no stranger to CareerConnect? In fact, he has his very own success story!
Back when CareerConnect first interviewed Mr. Adams, he told us that persistence pays off and it sure does! Check out this preview of his Our Stories article:
"When I was five, my retinas detached in a surgery meant to repair my failing vision. My parents knew that although I had many battles ahead of me, I wouldn't let blindness stop me from accomplishing my goals or prohibit me from growing up to be independent. Now, 39 years later, I am the President of the Seattle Lighthouse for the Blind, an organization whose very mission is to create opportunities for independence of adults who are blind, deaf-blind, and blind with other disabilities. My job here at the Seattle Lighthouse keeps me very busy, just the way I like it. I get to work with a variety of people, including Lighthouse staff, donors, community members, and board members."
Want to read more of Kirk Adam's story? Check out this flashback Our Stories to get a closer insight into the future leader of AFB.