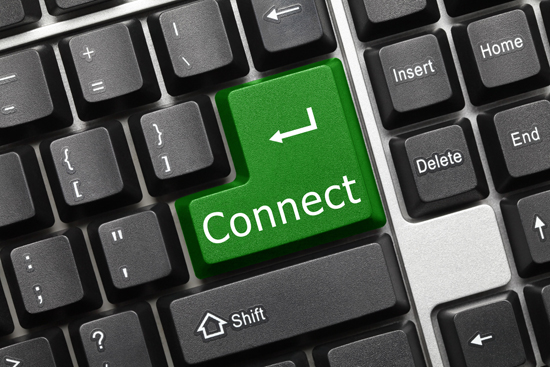 Like most things in today's world, more and more of the job search and application process is being done online. Although blind and viually impaired individuals are still too often faced with issues of inaccessibility on various websites and with completing online applications, overall the electronic world makes more information available to us. It is also true that many employers do a web search to check out the online foot print for potential employees. Therefore, it is important to not put things on the internet that can be harmful to your career and to create a positive professional image. One way to create such a positive professional image is by setting up a LinkedIn account, creating a profile and becoming an active LinkedIn user.
What is LinkedIn?
LinkedIn is a professional networking tool, claiming to be the "largest professional network in the world with over 300 million strong." It consists of a website, as well as several different apps for iOS, Android and Windows. Apps include LinkedIn, Connected, Pulse, SlideShare and an app for recruiters called Recruiter Mobile. I have used the website and the iOS LinkedIn and Connected apps. For the several years that I have been using LinkedIn, change has been pretty minimal. Accessibility is fairly good, except for some of the more advanced features. There is a premium version of LinkedIn, which there is a charge for, although I've always just used the free version. There is a lot you can do with the free version, and fortunately, it remains fairly free of advertisements. People do use it a lot to promote their businesses though, which I believe is a perfectly legitimate use.
Creating a Profile:
Setting up a LinkedIn account is fairly straight forward. It involves typing in some general information such as name and email address and then creating a password. Once you have created your account, you can begin to develop your profile. You can upload a photo, which I would recommend doing; displaying one where you are dressed professionally. LinkedIn is like an online version of your current resume, although it is much more interactive. You can either type your information into edit boxes or you can upload a current resume. I have not done the latter, as I was concerned about how it might change the format. If you choose to upload your resume, I would suggest having a sighted person take a look at it to assure that it is visually appealing. Also, it is important to always check spelling and grammar. I see countless misspellings, even in peoples' job titles, that JAWS often picks up by mispronouncing it. If you are the editor of a publication and have a misspelling in your title, it doesn't send a very good message about your editing ability. This is a true example that I have seen. There is a way for others who are viewing your profile to suggest changes.
Like with any resume, you want to be as descriptive yet as concise as possible. There is a section titled Headline, which is where you kind of sum up your goals or accomplishments. If you are a recent high school graduate and looking for work, you could say something like "Recently graduated from high school with honors, eager to contribute my hard work to a job in the social services field." For those who have a work history, list your past and/or current employers, job titles and job duties or responsibilities. There are also sections for highlighting Courses, Test Scores, Publications, Projects, Volunteer Experiences, Certifications and Honors and Awards. The more detail you can add, the better this tool will be at revealing your strengths, abilities and accomplishments.
Contacts:
This is the section where you link to others. As with Facebook "friends," once you connect to a person with LinkedIn, you will then be each other's contacts, and you will receive their updates and they will receive your updates. My recommendations for contacts include classmates, past and present coworkers and other professionals who you would like to follow. Generally, I only accept requests to connect from people who I've met or at least who I know of. An exception would be somebody that I know by name. Often when I attend a professional conference, I will connect with a presenter who I heard and who I'd like to stay connected with professionally. You can also choose to follow specific businesses or organizations, groups or individuals that share things like blogs or conference updates. LinkedIn will generally notify you when one of your contacts changes jobs receive a promotion, has a work anniversary or birthday. Your contacts can also endorse you for various skills or accomplishments, which shows others that the person who endorsed you feels you are competent in a certain area, for example, if you are very talented at developing brochures, and you have that listed as one of your skills, others who know of your good work can choose to endorse you, basically affirming that this is true. Others can also make recommendations for you.
Groups:
Joining a group is a way to follow special interests of like-minded professionals. Some of the groups I follow are: Campaign for Disability Employment, Disability Student Service Professionals, Special Education Law, Job Opportunities for Individuals and Veterans with Disabilities, Blind and Visually Impaired Professionals and Running Lovers. Once you join a group, you can choose how you would like to receive updates from that group, including daily or weekly by email or not receiving any notifications at all.
What LinkedIn is not:
LinkedIn is not a forum where you post things such as "I ate too much for lunch, and now its nap time," or "can't wait for Friday to go to happy hour with the fellas." On a side note, I recommend never posting anything negative about your job on Facebook. You never know who such posts may be shared with, and you never know who your next employer will be. On LinkedIn, people post very infrequently, and posts tend to be more like a notification of an upcoming conference that your organization is sponsoring or sharing an article about a new product for job seekers with disabilities. Posts should always somehow be relevant to your career or career interests. Remember, the purpose is to connect with potential employers or like-minded colleagues. LinkedIn does not eliminate the need for networking in person. Your best chance for getting hired is still through somebody who knows you and believes in your abilities.
In summary, LinkedIn is a great tool to assist you with getting hired, help you develop your professional network and stay up to date on current happenings in your career. It can help you to keep track of your colleague's job changes and promotions and learn about trends in the workforce and changes in legislation. So get LinkedIn to what's happening in the amazing world of work!
You can also read here for more information about LinkedIn!
---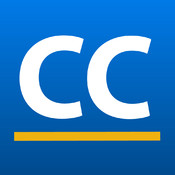 Take the time to 'Like' APH CareerConnect on Facebook and Download the Free APH CareerConnect App in the iTunes App Store.