The nonprofit sector of the United States economy is incredibly robust. It contributes about one trillion dollars to the Gross Domestic Product (GDP). It employs about 10 percent of the population as well. Nonprofits need people power as much, if not more than, the for-profit sector.
Typically, nonprofit organizations are governed by a board of directors. The nonprofit's bylaws spell out what committees will function as a part of the board's work. Usually, board and non-board members volunteer for these committees.
I believe nonprofit committee participation is an excellent option for career advancement if you are blind or visually impaired. It gives you an opportunity to get a feel for nonprofit management and to help propel a nonprofit's mission. Some committee obligations are as little as one hour once per month, leaving you time to conduct job searches or for working on professional development. Obtaining nonprofit experience opens up the nonprofit sector as a source for employment opportunities.
Be aware. Volunteer positions do not fall under the reasonable accommodations provisions of the Americans with Disabilities Act. Ready? Let us dive in now!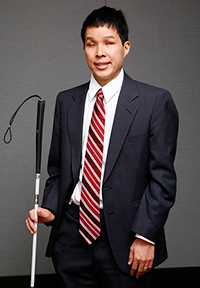 Gain Experience
Lack of experience is a dreaded issue for most job seekers. Volunteering with a nonprofit can bridge the gaps in your career history. Here is an example.
Say you have a background in accounting and finance or you are currently pursuing a degree in those areas. Consider joining a local nonprofit organization's finance committee.
Contact some local nonprofits with a mission you admire. Inquire about volunteer positions. Ask about committees and how to join. You may be directed to speak with the executive director, the chairperson of the board, or the chairperson for the finance committee, so be ready to give an elevator pitch about yourself and your desire or motive to join this particular committee.
Accessibility to documents is a key consideration. Most nonprofits produce monthly and/or quarterly financial statements for board and committee review. Typically, nonprofits provide members with printed copies, electronic copies, or both. Ask about the format(s) they use. Tailor your assistive technology to the situation. Get creative and show off those problem-solving skills.
Networking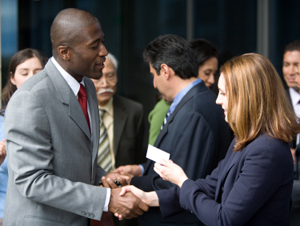 Joining a committee boosts your professional network. Usually, committees may have a handful of members, more in larger nonprofits. It is an excellent situation to practice networking skills. Get to know your colleagues professionally. Set out to absorb knowledge from them. Learn to make small talk about business, career, and appropriate topics before and after meetings.
A key consideration is transportation. Committee meetings may occur monthly or quarterly. Locations and times are typically agreed upon in advance. Make sure your mode of transportation can get you there and back in a timely manner.
New Opportunities
Participating in a committee can lead to new opportunities. It depends on whether or not you are proactive. Often, people of influence or affluence participate on nonprofit boards and committees. By developing cordial rapport with them, it becomes less intrusive for you to ask for advice or referrals. If you make it known to your colleagues you seek full-time employment, you may be surprised by its effect.
Making a first impression is another key consideration. Dress well. Business casual attire is usually acceptable for committee meetings.
Attending meetings and showing up on time is crucial. Be prepared for meetings too. That means reviewing the documents in advance and preparing thoughtful questions to ask.
By the way, do not put undue pressure on yourself to outperform your colleagues on the committee. Learn to be a team player who builds trust and confidence with others.
The nonprofit sector offers numerous opportunities for career advancement. Nonprofit committees give you a chance to get involved with their mission and to demonstrate your skills. A successful endeavor can fill those experience gaps in your career history, leading you to bigger, better employment opportunities.
CareerConnect Resources for Career Advancement
Maintaining Your Job and Succeeding at Work
8 Work-Related Benefits of Volunteering for Job Seekers Who Are Blind or Visually Impaired