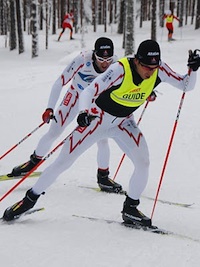 Most blind and visually impaired students who attend college receive some type of support services. This often includes student support services, such as those from the student disability center. Such accommodations often include receiving books and other course materials in accessible format, extended time on tests, support with note taking and accessible electronic devices. Students may also receive orientation and mobility services and support from vocational rehabilitation. These services can make it possible for a student to successfully navigate on and around the campus, use available transportation and obtain necessary accommodations in internship placements or in employment. These and other related services typically lead to students being academically successful.
Even with such services though, some students may find it difficult to find a social niche on campus. Also, with the high demand for keeping up with classes, social life sometimes takes a backseat to homework, writing papers and studying for exams. Unfortunately, this may lead to dreaded feelings of isolation at times like semester breaks or a weekend when you find you have some extra time and just want a break from studying. For this reason, it is important for students to engage themselves socially and get involved in campus and community life. Another reason is that social connections often lead to life-long connections, such as best friends, fitness pals, or even spouses. They may also lead to important job connections.
Many opportunities exist both on campus and in your community to develop social relationships and to become involved in any kind of activities you choose. When I was in college, I was involved in competitive downhill skiing for the blind. This got me connected with local skiing organizations, the United States Association for Blind Athletes (USABA), and gave me opportunities to travel and ski competitively, allowing me to meet friends and create memories. Additionally, competitive skiing and travel can be costly, which led to me doing fund raising activities. This included setting up fund raising events and speaking to Lions clubs and other potential sponsors, activities which developed leadership skills and lead to more social connections.
College life offers many opportunities for developing social connections. Examples may include religious or political clubs, theater or music groups, groups for those interested in computers, science or other technical interests, skiing, sailing or running clubs, and the list goes on. Additionally, social media sites may be very helpful for finding people of similar interests. Meetup.com is a website where you can find all sorts of interest groups, or you can set up your own event. I highly recommend taking advantage of some of these campus and community resources in order to develop your extracurricular interests. Developing such social connections and hobbies or special interests often lead to life-long pursuits, leading to a happier and healthier you.
---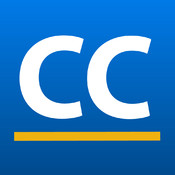 Take the time to 'Like' APH CareerConnect on Facebook and Download the Free APH CareerConnect App in the iTunes App Store.