If you are an American, no doubt, you have heard the phrase "life, liberty, and the pursuit of happiness." For a large majority of Americans, I feel this is still a big part of our overarching aspirations. In many places around the globe, it is very likely people pursue those ideals too. But, perhaps called by different names.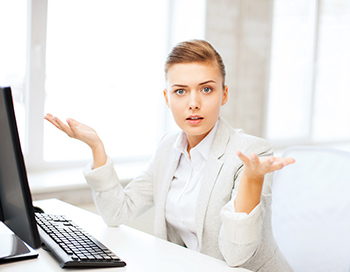 When disability enters the picture though, it is often accompanied by uncertainty and fear; the two exact emotions that haunted my mind following my graduation from college.
I was diagnosed with retinitis pigmentosa (RP) not long after starting college. Maybe I was too naive, but I couldn't imagine going blind. I had 20/20 vision in my youth and no history of eye disease or blindness in my family. How could RP threaten my life, my liberty, and my pursuit of happiness?
Well, in large part, those things are dependent upon income, and income is generally earned through some sort of employment. The ability to generate income and grow it over time is a fulfilling endeavor, but my blindness became a major obstacle to employment, the gateway to success.
So there I was. A recent college graduate with little job experience and an eye disease slowly deteriorating my vision. I knew nothing of disability rights, and the Americans with Disabilities Act was just a vague notion to me at the time.
Often, I found myself holding a recurring dialogue in my head.
"What kind of job will you do now, Steve?"
"I can do anything I put my mind too!"
"How will you do the job you want to do?"
"I've overcome lots of obstacles so far!"
"Who employs blind people?"
"Somebody will see what I can do and hire me!"
The prospect of living with blindness for the rest of my life was a bit unnerving. Would I find a career in which I could flourish and prosper? Would it lead me to my goals? Would I be able to transcend my disability?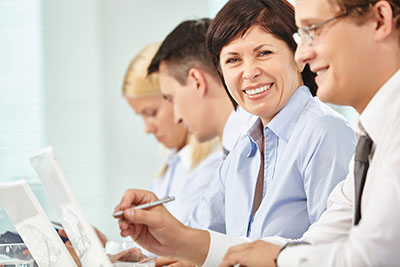 Eventually, I found employment in the field I desired. Earning an income allowed me to take care of my family and pursue those things that made me happy. I transformed myself to take advantage of new skills and new strengths, improving my employment options along the way.
Ultimately, employment can bring about life-changing experiences for disabled workers, and blind and visually impaired employees need to get the word out about their successes.
I feel it is important to tell success stories at this time of year during National Disability Employment Awareness Month (NDEAM). Sharing tips, advice, and experiences go a long way to inspiring job seekers and employers.
Comment below and tell us how your employment contributes to your pursuit of happiness!
Resources for Finding Gainful Employment with Vision Loss
Find a Job As an Individual Who Is Blind or Visually Impaired
Careers for Blind and Visually Impaired Individuals
Denna Lambert Successfully Launches Her Career at NASA As a Visually Impaired Project Manager
IBM Mainframe Programmer, John Carty, Emphasizes the Importance of Having a Mentor As an Employee with Vision Loss
Perseverance Pays Off: Finding Gainful Employment As a Physical Therapist with Vision Loss