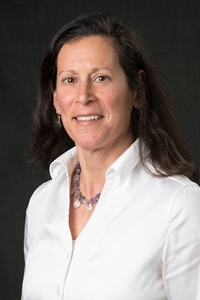 I always enjoy reading about athletes who have overcome some life obstacle, whether that is vision loss or something else completely. But why are people so surprised that the athlete is in fact capable of doing these great things?
Don't get me wrong. It is a triumph for anyone to kayak a raging river, compete in a triathlon, or participate in any other extreme sporting event. But I believe that anyone can accomplish their goals as long as they are empowered with the right tools and mindset.
Many children who are blind or visually impaired do not have access to the necessary tools they need to succeed in sports. They might be discouraged by fellow classmates or not know how to make modifications to play, but there are many people who are dedicated to make this change.
Dr. Lauren Lieberman has geared her career to empowering children who are deaf, blind, or deaf-blind. As a professor of adapted physical education at SUNY-Brockport in Brockport, New York, Dr. Lieberman educates others how to teach children with disabilities to succeed in sports and recreation. Dr. Lieberman took her mission a step further when she started Camp Abilities, a developmental sports camp for children with visual impairments.
The work of Dr. Lieberman and Camp Abilities is just what children need to feel empowered when it comes to sports. They should believe in themselves that they too can climb mountains, go biking, or participate in any other sport with the appropriate modifications. And if you ask me that might just be more of an inspiring story.
Interested in learning more about Dr. Lieberman? You're in luck! She is coming to Huntington, West Virginia this month to give a lecture on her work with visually impaired children.
Join us as Dr. Lieberman discusses how to modify physical education, sports, and recreation for children with visual impairments or multiple disabilities. Discover the available websites, books, videos, programs, and products that can help children with sensory impairments succeed in physical activities.
The lecture will be on Monday, August 31 at 9:00 a.m. at Marshall University in Huntington, West Virginia. For more information about this upcoming lecture, contact Joe Strechay at jstrechay@afb.net.
If you are unable to attend Dr. Lieberman's lecture but still want to learn more, you're still in luck! Dr. Lieberman has written and co-authored several books that assist physical education teachers, parents, and student athletes, including Physical Education and Sports for People with Visual Impairments and Deafblindness from AFB Press. She is also featured as a presenter in a new AFB webinar series. Be sure to check out both today!