Each year, on the third Wednesday in October, we celebrate Disability Mentoring Day. A day to recognize and thank our APH CareerConnect mentors who have dedicated their time and given their advice to encourage job seekers with vision loss.
Mentors, you have provided us with guidance, support, and inspiration. You have made us realize that we too can find gainful employment by sharing your success stories. You've shared your first-hand experience in the workforce so that we can have a better understanding of accommodations, assistive technology, and the disclosure process.
On behalf of those students who have benefited from your support, we thank you!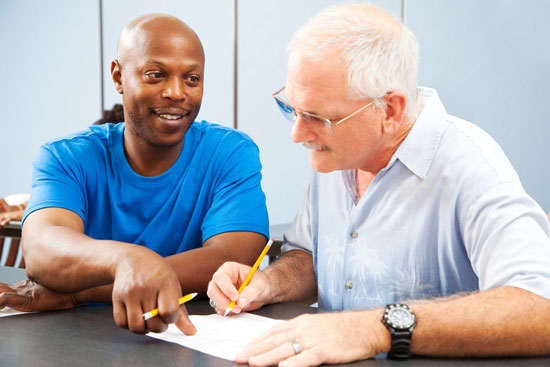 As a blind or visually impaired job seeker, finding a mentor can make all the difference during a job search. Whether you are a student, young adult, or a working professional, mentoring is linked to improved academic, social, and economic prospects.
Individuals who have a mentor are more likely to develop a strong sense of self-confidence and independence. They have a better understanding of what it takes to succeed at work, how to develop connections with professionals, and can take advantage of networking opportunities. They will be able to find a job, maintain employment, and climb the ladder of success!
Mentors are not a one-size-fits-all type of thing, so we encourage you to surround yourself with mentors in all areas of life and lines of work. Find opportunities to connect with mentors in marketing, healthcare, business management, law, and any other industries that you are interested in pursuing.
If you are looking for a mentor, check out APH CareerConnect's e-mentoring program or read through the Our Stories section.