Editor's Note: Today's blog post is by Steve Cardenas. Steve has a combined 22 years of corporate, small business, and nonprofit experience. His personal mission is to help blind and visually impaired individuals unlock their potential and attain employment and career advancement.
Developing the Confidence to Succeed in the Workforce
By Steve Cardenas
Do you feel frustrated about entering the workforce?
Do you talk yourself out of pursuing job opportunities?
Do you feel like your skills and accomplishments are inadequate?
I confess. I answered "yes" to those questions a few times during the last 20 years of living with retinitis pigmentosa. I am guessing, because you are a CareerConnect reader, you know this is an unhealthy behavior. But, dozens of questions nagged me. Questions which cause self-doubt, fear, and frustration. I burned a lot of mental and emotional energy worrying about my career prospects. In hindsight, searching for answers focused me on building an action plan.
About 10 years ago, I transitioned to nonprofit fundraising as a career. My desire prompted me to proactively study and seek training for the development of hard and soft skills in nonprofit management, relationship building, and communication skills to name a few. I attended several workshops, completed over 100 hours of online educational credits, and spent hundreds of hours absorbing information from articles, books, and podcasts. Thanks to a lot of studying, training, and practicing, I developed the confidence to find success.
Spend your mental and emotional energy wisely. I have some advice for you if you find yourself in a similar situation. I am going to assume you have already mastered mobility/travel skills, technology skills, and the like. With that in mind, here are a few tips to help you create your own action plan.
Create Your Employment Action Plan
Regularly Scheduled Updates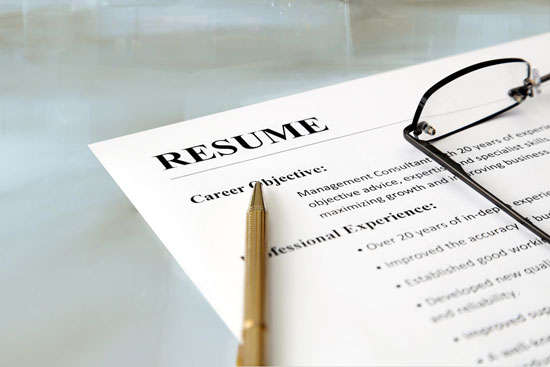 Channel your energy into sharpening your career history. Dust off that resume. Perhaps it has been a while since you updated it. Now is a great time to give it a makeover. Reflect on each job position's tasks, responsibilities, and accomplishments. Include volunteer experience too. Revise the info as needed to accurately reflect your work experiences.
I schedule time once every quarter to do a short review of my career history. It is an easy task if I have noted any new or outdated info during the previous months. Better yet, valuing and appreciating my work experience boosts my confidence. Put this tactic to work for yourself too!
Strengths Versus Weaknesses
What are my strengths and my weaknesses? If you ask yourself this question often, you are not alone. Even at this point in my career, I ask myself this too. It is natural, so go with it. Again, it is a part of career development.
Here is what I have learned. Distinguishing between strengths and weaknesses boils down to hard skills versus soft skills. In college, I chose business administration as the "hard skill" for my career path. When I transitioned to nonprofit management, I returned to college too. It is the ideal place to obtain knowledge and skills in the chosen field of study. In other words, hard skills can be learned in a school with many options to increase your competencies.
On the other hand, soft skills can be defined as how you manage yourself and how you manage relationships with others. Soft skills include leadership, interpersonal communications, time/calendar management, and much more.
Think about your career goals. Identify your skills. Seek input from managers, teachers, or mentors in your life. Categorize hard and soft skills into strengths and weaknesses. What skills need developing? Be proactive and create a skill-building plan to advance your career.
Power Up Your Skills
Seek learning opportunities to enhance hard skills and soft skills. Technology makes online learning a faster way to start developing both. Books, online articles, podcasts, and seminars are less expensive ways to improve needed skill set too.
Rinse and Repeat
Make it a habit to review and update your resume once every three months. Cultivate your career by regularly evaluating your strengths, weaknesses, hard skills, and soft skills. Improve your strengths and weaknesses where and when possible. Track every article, book, online course, and podcast you use as a development tool. Why? Inevitably, the strengths and weaknesses questions will arise during job interviews. Be ready to respond confidently!
While we accept the realities of living with blindness and visual impairment, we must fight to generate success despite the adversity. Take a proactive approach. Develop your confidence and find your success in the workforce this year.