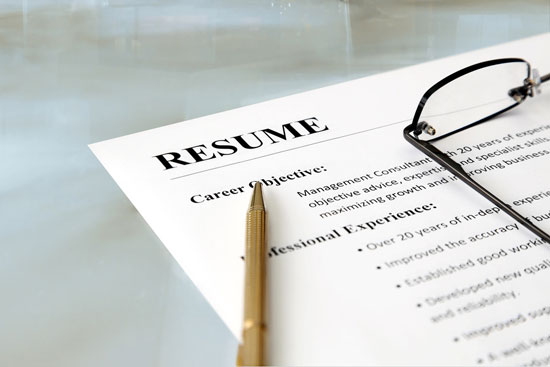 Do you sit at your computer wondering how to customize your resume? Do you have a hard time figuring out what to take out or what to leave in?
Psst! I've got a little secret for you. Use the job listing as your road map for your resume.
A few years ago, I was really interested in a particular job listing. I sat down to type up the best resume possible. But, I got stuck. Of course, I considered a hasty response. I could have submitted a slightly outdated resume, but I thought better of it.
The problem wasn't how to build a resume, but what to include. It's too easy to throw every bit of work experience into it.
By now, because you and I are CareerConnect readers, we should know submitting the same resume for every job listing is an ineffective job-seeking method. Taking the time to build a resume customized to a specific job position is a better approach. That means matching your own work experience and skills to the job listing. Yes, it means putting in some extra work too!
As a side note, I gained valuable experience reviewing resumes, screening job applicants, and interviewing candidates over the last ten years. Resumes that made an impression on me highlighted work experiences similar to or closely related to the qualifications, functions, and tasks written in the job listings. Those resumes moved on through to the next round of the process quite often.
If you feel stuck when deciding what info to include in your resume, this advice is for you. Here are a few pointers.
Get the Job Listing
No matter which way you obtain your job lead, get your hands on the job listing. Almost everything is available on the Internet these days. Most job postings can be found there. Be prepared to cold call an employer if the lead comes through word of mouth though. You've got to have it! It's the required piece to make this strategy work.
Study the Job Listing
Study the details of the job listing before you create your resume. Do you feel qualified for the job? Give some thought to the position's tasks and responsibilities. What is the employer looking for in this job position?
Read over your career history sheet or your current resume. Which of your own skills and work experience highlights are suited to the position? Which job responsibilities and accomplishments from your past fit this job? Use them to move to the next step.
Don't forget, always take note of the job listing's closing date too.
Build a Stronger Resume
Strengthen your resume by including those career highlights that you consider good matches for the job listing. The goal is to demonstrate the relevance of your experience and your accomplishments with the tasks and responsibilities of the job. Whoever reviews your resume needs to get the feeling you could be just as productive in this new job as you were in your previous ones.
Don't have a letdown if your experience falls short in a particular area. It's rare for employers to require candidates to have all the skills and all the qualifications listed in the job description.
Get Some Feedback
Lastly, get some constructive criticism about your resume. A mentor or someone in your professional network would be ideal. If possible, give him a copy of the job description too. That way he can compare the two together. Urge him to be honest with you. Be ready to handle the criticism.
Follow the advice you receive. Make adjustments and edits as necessary. Your resume is finished when you believe it represents you as a strong candidate for the job. Then it is time to embark on writing a cover letter to match up with the resume too.
The key takeaway here is to use the job listing as a guide for customizing your resume. It requires a little more work on your part, but it's well worth the time and the effort. If it gives us a bit of an edge in the job-seeking process, we must do it!
Resources for Developing Your Resume