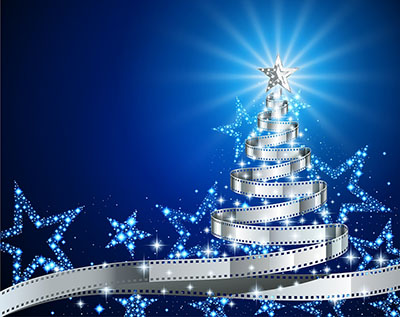 If you're looking for the perfect mix of holiday festivities and practical career-related advice, you've come to the right place. Over the years, we have celebrated the holiday season by providing you with the job search advice and career resource skills you need to land your next job. And this year is no different!
From the creators that brought you "The Twelve Days of CareerConnect" and "AFB's Holiday Hits", we are proud to present "CareerConnect at the Movies"!
Over the next three weeks, we will be sharing the career-related advice we've learned from beloved characters in popular holiday movies. We will provide you with our best interview tips, ways to advance in your career, how to persevere on your path to employment, and so much more!
Whether you're transitioning into the workforce for the first time, switching careers, or trying to land that promotion, it is our wish that these tips and tricks will help you find gainful employment in the New Year. So grab some popcorn and pull up a seat, we've got something special coming your way!
Coming Soon to a Blog Near You
CareerConnect presents…
"It's A Wonderful Job Interview"
"The [Polar] Express to Workplace Success"
And Many More!
Can't wait until tomorrow? Check out last year's "It's the Most Wonderful Time of the Year to Step Up Your Job Search: Advice for Job Seekers of All Ages with Vision Loss."
---
CareerConnect at the Movies
It's a Wonderful Job Interview: Tips for Job Seekers with Visual Impairments
Are You "Home for the Holidays"? Read These Success Stories of Employees Who Are Blind or Visually Impaired
The [Polar Express] to Workplace Success
Rudolph's Lessons in Rejection: How to Persevere As an Individual with a Visual Impairment