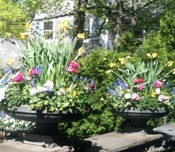 So, you have a job you don't love? By all means, pursue a new job. But…while in the process of securing a more fulfilling or higher paying position, I recommend staying right where you are and blooming where you are planted. It may not be your ideal career, but it's what you've got and it is a rich environment for cultivating your employable skills, both hard and soft.
After all, it is spring. Spring is for blossoming flowers. Your current job is for blossoming you.
Here's how to thrive and grow in your current job, preparing you for a more favorable position:
Use your current job as the training ground to build positive work habits including punctuality, attendance, productivity, accuracy, honesty, and open-mindedness. I'm thinking you can master perseverance if you must stay faithfully at your current job for quite some time before landing a better one.
Think about your ideal job. What "hard", or technical, skills can you master now that would prepare or qualify you for your ideal job? Do you need to improve your writing skills? Assume responsibility for additional writing tasks at your current job, and add the new skills to your resume.
Though you don't love your current job, is there a supervisor or coworker whom you esteem? You can use the time at your current job to receive mentorship from the individual.
Consider the oft-painful pruning process. Fruit trees produce less fruit if unhealthy branches are not removed. What bad habits (such as gossiping or complaining) or common workplace annoyances do you need to prune now in order to flourish at work?
Utilize the time at your current job to refine how you are coming across to others. Think about how you are perceived; in fact, ask a few trusted coworkers or supervisors to describe their perception of you, both the positive and negative. Read Joe Strechay's blog, They See, You Show, and You Share: Words That Equal Employment for Individuals Who Are Blind or Visually Impaired to better understand how you can present yourself as top-notch, competent, and desirable for any workplace.
Make the most of the time at your current career. Cultivate the skills and experiences you need to blossom, and prune your unfavorable and unhealthy practices. Flourish where you are and get the boost you need to reach a more ideal job.
---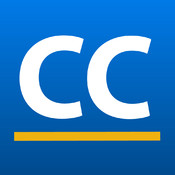 Take the time to 'Like' APH CareerConnect on Facebook and Download the Free APH CareerConnect App in the iTunes App Store.