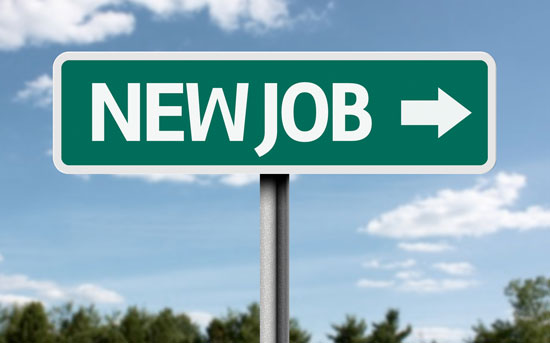 Whether you have known what you wanted to do since you were a child or if you are just now exploring your options, deciding on what career path to pursue can be a life-changing decision. Before making your choice, it is important to explore your options. Be sure to weigh the pros and cons, determine the future prospects of the field, and figure out if this line of work is really right for you. Once you have given it some thoughtful consideration, you should begin your job search.
But what if you aren't sure on what career to pursue? Or what if you are not sure where to begin?
Simple! Start by exploring growing careers that fit your unique skills. As a job seeker, you should look for a line of work with opportunity to grow and advance in your career. Be sure you pick a field that is thriving, not a field that is drifting behind.
Don't get frozen in your career search this season; warm up with any of these hot jobs for individuals who are blind or visually impaired! Check out these fast-growing careers for 2016:
Physician, Physician Assistant, or Nurse Practitioner
Computer Software Engineer or Computer Systems Analyst
Database Administrator or Information Security Analyst
Psychologist, Therapist, or Counselor
Financial Analyst or Personal Financial Adviser
Market Research Analyst or Marketing Manager
Accountant or Cost Estimator
Information Technology Manager
Dietitian or Nutritionist
Speech-Language Pathologist
According to the US Bureau of Labor Statistics, these jobs are going to see a lot of growth in the coming year. Do you know the best part? All of these occupations are accessible for people with vision loss! Want to know something even better?
Many of our CareerConnect mentors have been working successfully in these fields for years!
So start exploring, making connections, and creating your pathway to gainful employment!
---
AFB Holiday Hits
Make Tonight a "Silent Night" to Catch Up on the Latest Success Stories of Employees with Vision Loss
You're a Mean One, Mr. Grinch: Dealing with Rejection As a Job Seeker Who Is Blind or Visually Impaired
Keep Rockin' Around Your Tree By Improving Your Orientation and Mobility Skills As an Individual Who Is Blind or Visually Impaired
These Cover Letter Secrets [Jingle Bell] Rock! Get Your Resume Noticed As a Job Seeker Who Is Blind or Visually Impaired