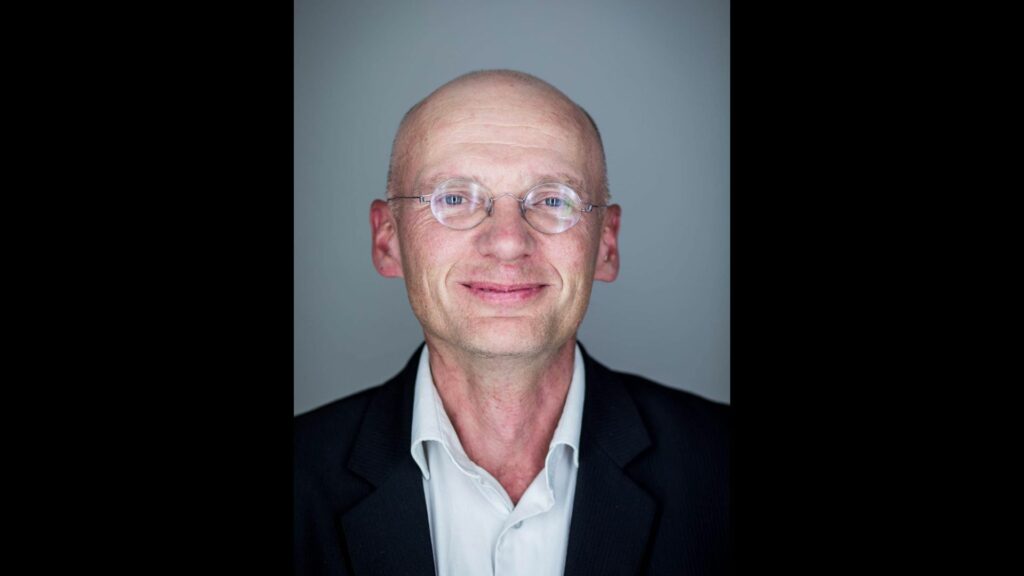 If you're reading this, there's a good chance you may have contacted APH ConnectCenter's Information and Referral (I&R) Line seeking answers and advice about living with blindness or low vision. There's also a decent chance you're one of the nearly 500,000 blind or low vision people and counting using the Be My Eyes app. The app uses smartphone video calls to connect users with sighted volunteers who can help with a wide range of tasks, including reading labels, identifying clothing colors, wayfinding, and much more, using video to see what a blind or low vision user cannot. Blind or low vision users often use Be My Eyes in the community, while at work, or in their home.
Now, APH ConnectCenter and Be My Eyes have joined forces to help each other deliver an even broader array of services and support to people who are blind or low vision.
"We're perfectly suited for this type of partnership because of our Information and Referral Line," says Olaya Landa-Vialard, Director of APH ConnectCenter. "People already call us for resources, and now they can reach us through the Be My Eyes app, too."
Free, personalized support
Like the I&R Line, Be My Eyes is absolutely free. Users simply download it to their smartphone and can reach one of Be My Eyes' six million volunteers at any time of day or night. Volunteers are located around the world and speak a total of 180 languages. So if you ask for assistance in Spanish, you're connected with a sighted, Spanish-speaking person who can help.
When he founded Be My Eyes in 2015, Hans Jørgen Wiberg had a single goal: to make the world more accessible for people who are blind or low vision. Since then, the organization has won numerous awards and continues adding both users and volunteers.
"Sometimes users hesitate to call because they don't want to take up a volunteer's time – but they don't realize we have six million volunteers and how much they like to help," says Hans, a Danish furniture craftsman who shares he is visually impaired himself. "Many of the calls are less than one minute, because someone might just need to know how to set their oven to 350 degrees."
Be My Eyes' sighted volunteers can help with a wide array of daily tasks. For example, APH ConnectCenter For Families Program Manager, Melisa Matthews, provided visual assistance to a caller coordinating a job interview outfit. Additionally, the app features a Specialized Help section, where users can contact Be My Eyes partners such as Google, Microsoft, Spotify, Verizon, and others to get help with their products.
In the Specialized Help section, users will now find the APH ConnectCenter, listed among the other Blindness Organizations that partner with Be My Eyes. By clicking on APH ConnectCenter, Be My Eyes users can get help from the expert I&R Line team during their operating hours, Monday-Friday 8:00 am to 8:00 pm EST.
"Instead of answering our phone line or email like usual, we'll be logged into the Be My Eyes portal, where requests from users will come through to us," says Alan Lovell, Information and Referral Services Coordinator. "We're not sighted like Be My Eyes' volunteers, which we let users know, but we have a lot of specialized experience answering people's questions."
Joining forces for everyone's benefit
The beauty of the partnership between APH ConnectCenter and Be My Eyes is that it expands the array of assistance available to users. It also raises awareness of both organizations.
Tekesha, a grad student and accessibility advocate, shared her story with Be My Eyes. "This app has just been so beneficial and so essential to me over the last few years…" she said. "…I don't have to really see to be able to get things done."
Be My Eyes offers a number of additional services, such as Be My Eyes for Work, an accessibility solution for companies with employees who are blind or low vision, and opportunities for businesses to create a community service project for employees who can volunteer with Be My Eyes.
As Hans explains, the support of partners and volunteers is part of how Be My Eyes can remain free. What's more, every new partner makes more assistance available to users.
"We want to make it super easy for people to connect with APH ConnectCenter," he says, "so users can benefit from the resources they offer."
For APH ConnectCenter, this partnership is one more way to assist people who are blind or low vision.
"We're tapping into a whole new audience," Alan says. "And depending on how many requests we get through Be My Eyes, we may just bring on some volunteers ourselves."
Be My Eyes is available for iOS and Android devices. Check out APH ConnectCenter's profile on Be My Eyes and download the app here.