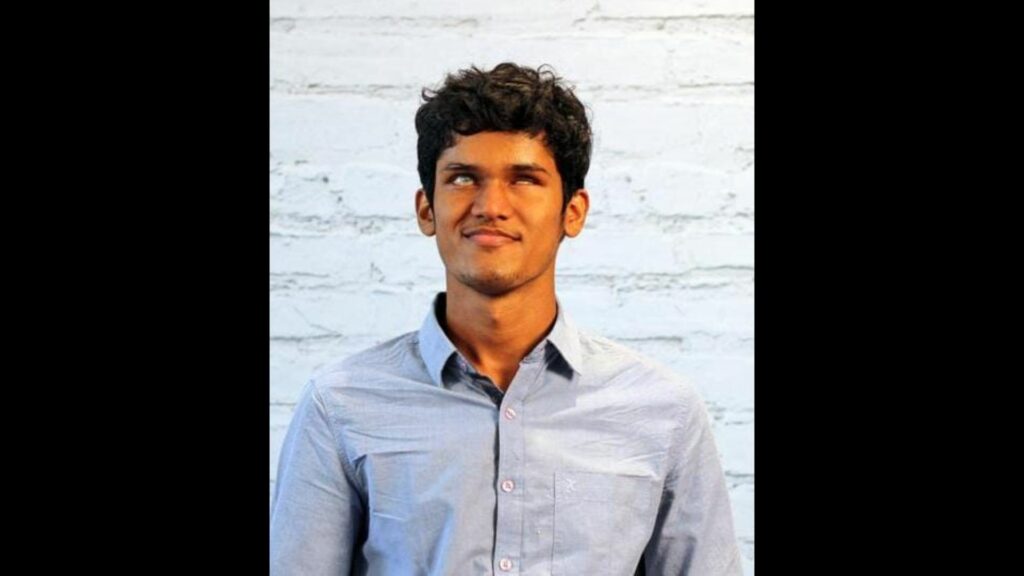 Coming to the States for my higher education had been a possibility I began toying with in ninth grade. It was a nebulous thought, one which did not particularly mature for several years. I was quite busy negotiating the Indian education system: typing up my textbooks when accessible electronic material was unavailable, participating in every tech quiz, science fair, and debate tournament I came across, and advocating and overcompensating my way to academic success.
My Journey to a US University
The Indian blind student experience is peppered – probably teeming – with challenges, but I want to be fair: I was arguably luckier than most. I had a mother who painstakingly scanned and proofread page after page of my academic material, a father who navigated the trains and buses and roads of Mumbai on my way to and from school, a sister who described complex mathematical diagrams when needed, an uncle who provided much technical advice, and another uncle who placed immense faith in my potential. I remain eternally grateful to the staff at Xavier's Resource Center for the Visually Challenged, a local blindness rehabilitation training center, for exposing me to the tools, technologies, and role models that I continue to lean on today. I was fortunate to have my clique of good friends, several teachers who believed in me and pushed me, and naysayers who gave me things to disprove.
Nevertheless, the fact remains that I had no Individualized Education Program, no Department of Rehabilitation, and no ADA. Like most notable events in my life, I abruptly decided in late 2018 to initiate the standardized testing process and hopefully apply to foreign universities the following year. I took some tests, wrote some essays (shoutout to my extraordinary friends and mentors from the global debate community on this!), and submitted some applications. (I shall note that the process was far more grueling than this makes it sound, but I will spare you the unexciting/excruciating details.) Presently, I am a junior at Stanford majoring in Mathematical and Computational Science, am part of the debate team, and am an oral communication tutor on campus.
Benefits of an International Student Experience
There are two themes that, in my view, aptly capture the international student experience: (a) the added layer of complexity, and (b) the importance of staying solution-oriented. At every step of the way, being international raises the challenge, and the growth mindset helps meet it. Having said that, my international background has served me rather well in many ways.
First, the self-advocacy skills I have organically acquired over time through grappling with inaccessibility in India are potent; these cannot be taught; they have to be learned. Second, the resourcefulness I have had to develop in my time in India transfers well; I continue to be able to problem-solve creatively and power through non-ideal circumstances. Third, the emotional fortitude one gains by partaking in the demanding persists; while college can still sometimes feel intense, I know that I can gut it out. In many ways, these lessons directly translate into the skill of identifying solutions to complex challenges, a skill that I have relied on and refined iteratively at Stanford.
The Best Laid Plans…
My undergraduate experience commenced unusually. I Zoomed into my first college class ever, quite anti-climatically, from the dining table of our little Mumbai apartment on a late September night. The pandemic shoved me into remote learning with a steep 12+ hour time difference for the next six months. Going virtual was an unwelcome shift for all students, but international students had to go nocturnal in addition to virtual. When I finally flew to San Francisco International Airport for the first time in March 2021, all that accompanied me was my cane and my two suitcases. The original plan was for my parents to support my college move-in and stick around to ensure my smooth transition. Pandemic-related visa restrictions were oblivious to that plan, resulting, again, in me having to make that plunge mostly solo. As I acquainted myself with this remarkable country, I also acquainted myself with its lingo: porch and quad, capping and sus, and most recently, "I'm weak."
Assimilation, Adjustment, and Opportunity
Assimilation and adjustment, just like learning and growth, are continuous processes. The one commonality among blind and low-vision international students is that we come from wildly varying backgrounds. Some students may have to expend effort to chip away at the language barrier. Others may need to improve their access technology and cane travel skills to keep up with the rigors of college. And for others still, their biggest to-do item may be to carve their personal and professional network in this foreign land.
But as much as the international student experience is marked with challenges, it is also laden with opportunity. The explosion of opportunities I have been presented with in the US has been pleasantly surprising. In my short time here, I have had the privilege of receiving recognitions from companies like Google and Oracle; have assisted in cutting-edge research on human rights and political psychology; and have worked with numerous major blindness organizations, substantially improving my technical, communication, and leadership skills in the process. Historically, I have always carved out opportunities to fill my plate fully; yet, only now am I needing to make calendars, triage commitments, and turn down opportunities due to bandwidth constraints.
Encouragement
College can be a period of self-discovery, of figuring stuff out. That holds true for a blind international student as much as it does for anybody else. But the prospect of college can itself feel daunting. I want you to know that the stress of going to a school several hours from home is no less valid than that of going to school halfway across the world. I am glad I took the leap of faith and came over, and I hope that you will too.
Learn more: