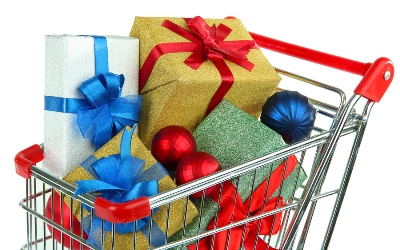 Here at APH CareerConnect, we love the holiday season! It is a great time to reflect on your past and learn to better your future. In fact, it's a great time to gear up your job search and improve your career resource skills! But the chaos of buying all those presents, cooking that big dinner, and going to party after party can leave you without any time to better yourself.
So this year, CareerConnect invites you to take a little time to simply sit back, relax, and brush up on your skills while singing along to our favorite holiday songs with "APH CareerConnect Holiday Hits!"
For the next two weeks, we will be posting our most popular pieces of career-related advice with special holiday flair! Join us as we celebrate the season in the best way we know how… helping you find gainful employment for the New Year!
Just because the tree is up, the menorah is lit, or Santa is coming to town, does not mean that your job search should be taking a vacation. Many employers are still looking to fill open positions for the coming year.
Ensure you aren't putting your job hunt on hold for the holidays. Keep learning what employers are looking for in potential employees by following along with our Holiday Hits! You never know, you might start the New Year with a new job!
Tune in tomorrow as we continue to celebrate "The Most Wonderful Time of the Year!"
Can't wait until tomorrow? Check out last year's Twelve Days of CareerConnect to get you in the holiday spirit!
---
AFB Holiday Hits
It's the Most Wonderful Time of the Year
Baby, It's Cold Outside; Warm Up with These Hot Jobs for Individuals Who Are Blind or Visually Impaired
Make Tonight a "Silent Night" to Catch Up on the Latest Success Stories of Employees with Vision Loss
You're a Mean One, Mr. Grinch: Dealing with Rejection As a Job Seeker Who Is Blind or Visually Impaired