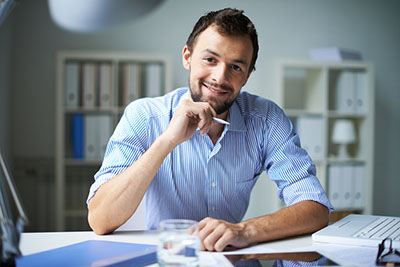 APH CareerConnect is proud to announce the addition of the Transition to Work: Program Activity Guide on the CareerConnect website. With the national implementation of the Workforce Innovation & Opportunity Act (WIOA), states are working to increase pre-employment transition services to youth who are blind or visually impaired to assist them in accessing and succeeding in the workforce. APH CareerConnect has responded to this innovative and important act by developing activities to support these youth in learning to research, apply for and ultimately land a job, work experience or internship, while they are still in high school. Yes, high school!
Community Rehabilitation Providers, Vocational Rehabilitation Agencies, Teachers of the Visually Impaired and other professionals preparing these youth for employment, can utilize the activities to facilitate workplace readiness and work-based learning experiences. The activities in the guide are unique in that each activity has a corresponding electronic braille file (BRF) in the Unified English Braille (UEB) Code ready to be downloaded and embossed.
Some of the activities within the Transition to Work: Program Activity Guide include the following:
If you have a Summer Transition Program underway or are preparing to support students in locating a part-time job before they head back to school, be sure to check out the activities.
As you move forward with implementing WIOA, keep in mind the ultimate resource kit to enhance your student's employability skills can be located on APH CareerConnect website and includes the Transition to Work: Program Activity Guide which should be used in tandem with the Job Seeker's Toolkit and the Maintaining and Advancing in Employment Course.