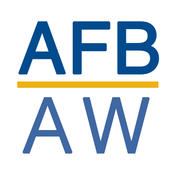 By now I hope all of you are aware of Lesson Plans for Teachers and Professionals, a special offering from APH CareerConnect®. Our newest consultant, Alicia Wolfe, a lead teacher of the visually impaired (TVI) from Pinellas County, Florida, created a Halloween treat that you will not want to miss. No, there are no ghosts or goblins haunting this offering. Rather, Alicia has developed a series of lesson plans on how to use the popular online technology magazine, AccessWorld®, as a transition tool. That's right—she's created a detailed series of lesson plans that provide many activities on getting started with AccessWorld and on skills related to preparing for the future.
Review the 10-lesson Active in AccessWorld module right away. It offers informative activities on topics such as transportation and basic researching skills online, and is sure to be a hit with your students. While you're at it, take the time to also check out some other modules, such as Money Management, Social Skills, and Leadership.
Alicia will be working on other modules that will be launching over the next few months. Please check these lessons out online and through the CareerConnect App™.