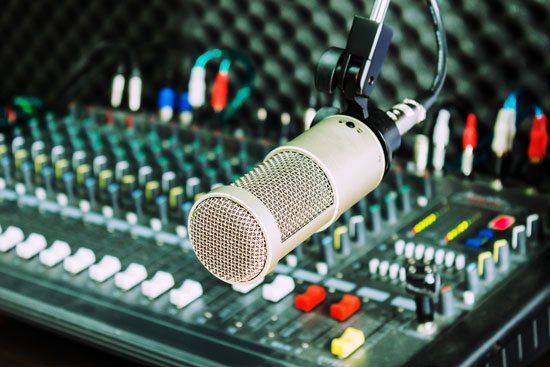 For National Disability Employment Awareness Month, we felt it was time to present to you a story about our good friends from West Virginia: Ed and Karen McDonald, long-time friends of AFB and CareerConnect. In fact, Ed is a CareerConnect mentor!
They produce a popular syndicated radio show, Sidetracks, right from their West Virginia home. Ed likes to call the show's format "handmade music." It's the difference between sitting in a handmade, one-of-a-kind wooden chai, or a plastic stack chair. They describe the program as "today's acoustic music with roots in tradition and branches into the future."
Not only is this well-known, well-loved program of traditional bluegrass, folk, country, blues, gospel, and related styles of contemporary acoustic music unique, but where they produce it is also different. Read their story to discover why this uncommon pair doing uncommon work, is as well-known and well-loved as their music.
This is the newest addition to APH CareerConnect's Our Stories, where you can find many interesting stories about successful people who are blind or visually impaired. The stories, divided into career "clusters," are meant to inspire and provide information about each person's path to success. Check out the latest story today!
And, of course, a huge thank you to West Virginia Public Radio for broadcasting the work of our great friends!
Radio studio photo courtesy of Shutterstock.