I touched upon this noteworthy job experience in a previous post, but, in celebration of the 27th anniversary of the Americans with Disabilities Act (ADA), I felt it deserved a deeper dive.
Why? Because it is my favorite job experience where the ADA is concerned. Let me elaborate.
The Job Search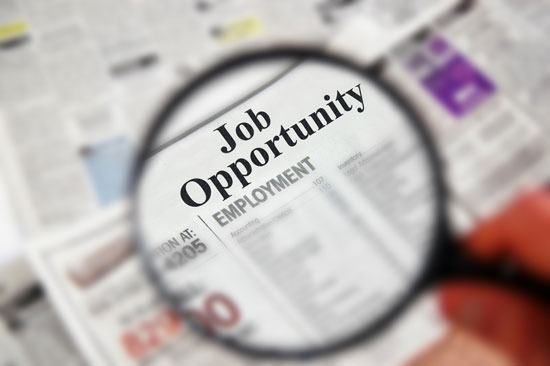 It started with a simple job search. Believe it or not, I found the job in the want ads of a newspaper. Yeah, a newspaper! Basically, the company was looking for representatives to work on 401k retirement plans. My education and my skills matched up to the brief job description, so I called for more information.
The initial conversation went well. The manager requested my resume before the call ended. I did not disclose my visual impairment, but I was pleased with the way things started. Thanks to a bit of preparation before the call, I quickly responded to her request. I faxed my cover letter and my resume within an hour of hanging up the phone.
Two days later, the manager, Carol, called me again. This time she scheduled a job interview for me. At this point, I had not yet disclosed my visual impairment, but I gladly accepted the opportunity to interview for the job.
The Job Interview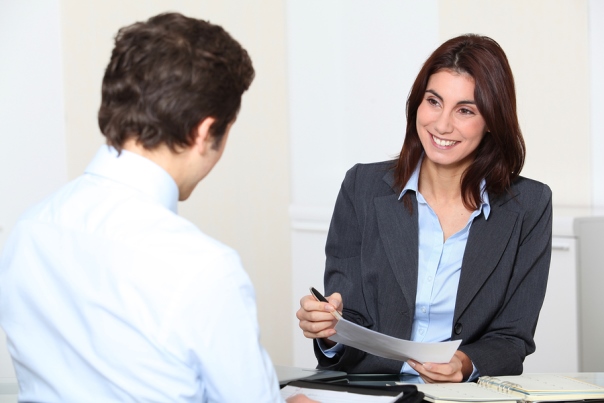 It took place about a week later. I made preparations to get a ride to the office building. I brought a few copies of my resume, a list of references, a sheet with previous job details, and a dome magnifier. Good thing I did. Carol gave me a job application to fill out before the interview. Reading the small print was easier thanks to the magnifier.
Once the interview got underway, I was able to get a little comfortable. Nothing out of the ordinary came up, and I did not disclose my visual impairment either. When it was over, I left feeling fairly confident about my chances.
The Job Offer & the Disclosure
Carol called me about a week later to offer me the job. The moment I accepted it, I disclosed my visual impairment to her. Naturally, I was nervous, but her demeanor did not change. She calmly thanked me for telling her and asked me if I would need anything to do the job.
It was a relief. I felt so good at that moment. I explained how reading small print was difficult and how a large computer monitor could be helpful. I told her about screen magnification systems too.
The Job & the Accommodations
I started the job about two weeks later. There was a period of time where I had to be trained, so I did a lot of observing. I was assigned a test account to practice working my way through the various account screens. The company was transitioning its system to a Windows based system. Through the new system, all the account information for each customer could be accessed through an Internet Explorer interface, which meant a screen magnification system would be compatible.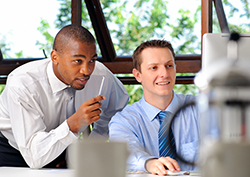 Carol checked in with me at the end of each day. She clearly made it her intention to help me succeed in this position. It was during one of these check-ins, she informed me that I would be receiving a 24-inch computer monitor for my desk. She wanted to know the names of the screen magnification systems too.
All new hires were required to pass licensing exams to retain the job. Because we worked with mutual funds, each one of us was on track to become a registered representative. Carol began looking into the accommodations available for the blind and visually impaired provided during the NASD 6 and 63 licensing exams. She was thoughtful enough to bring it to my attention and provide me a list of the accommodations.
I passed the licensing exams the first time I took them. The accommodations helped tremendously. I was given extra time to complete each exam, and a reader was assigned to help read the exams to me, which is a whole story for another day!
The company's information technology department began testing screen magnifiers with their system. They found Freedom Scientific's Magic worked best with it. It was purchased and installed for me to use when necessary.
The People
My coworkers took an interest in my situation. They were kind to me and accepting of my visual impairment, but, more importantly, they saw me as a contributor. Passing the licensing exams and being named to the "Absolute Quality" list, an honor in the department, a few times helped them understand I could do the job with the proper accommodations. Same as them.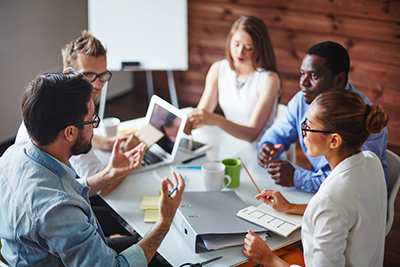 Every person I interacted with treated me fairly and respectfully. Above all, the team expected me to perform well. When I made a mistake, Carol reprimanded me like everyone else. I made no excuses. They expected me to perform well, and I did my very best every day.
Like I said at the beginning of this post, this experience was a highlight in my career. All the elements came together to make this work experience a success. Although I departed the company within two years, I recall it fondly.
I celebrate this moment in my career today. It is one of the success stories brought about by the Americans with Disabilities Act.
Information About the Americans with Disabilities Act
My Evolving Perspective and Understanding of the Americans with Disabilities Act
The Americans with Disabilities Act Overview
Employment and Workplace Adaptations for Adults Who Are Blind or Have Low Vision
The ADA: Your Employment Rights As an Individual with a Disability
Frequently Asked Questions (FAQ) from Job Seekers and Employees Who Are Blind or Visually Impaired Regarding the Americans with Disabilities Act (ADA)
Americans with Disabilities Act: Why We're Thankful and Where There's Room for Improvement