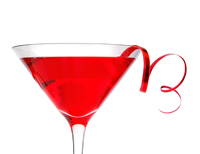 Most people are familiar with the song, the Twelve Days of Christmas, but what about twelve days of APH CareerConnect? Give yourself the gift of being better prepared to get a great job by taking some time this holiday season to brush up on your career resource skills as we countdown to Christmas, the New Year, and the holiday season with a refresher on some of our past tips and advice. We will be posting 12 blog posts up until Christmas. The fact is that the job search is not over during the holiday season. As employers are still looking to fill positions and make decisions. Utilize our 12 days of tips and advice to break into your next position.
Looking for a first job or a new job can be a long, challenging process, but with the help of APH CareerConnect and this blog post from the past, 12 job search tips, you can be prepared to make connections, land an interview, or even get the job!
As we approach Christmas, the holidays, and 2015; we wanted to highlight some of our past resources and some new ones. One new holiday tip for you is to not to put your job search on hold for the holidays. Many employers are advertising jobs and hiring during the season. Just because many people want to take time off for the holidays doesn't mean that employers are not moving on the hiring process. Keep searching and keep applying during the holiday season. You might start the new year with a new position.
Take the time to read our Top 12 Job Search Tips and Advice for Individuals Who Are Blind or Visually Impaired. Make sure to track this blog, that way you don't miss our great posts to come.