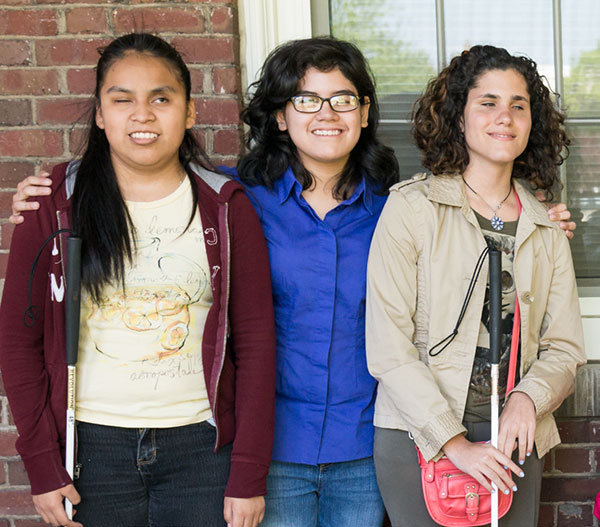 How are you feeling about your upcoming transition from high school? Can college "not come soon enough" or are you hoping time will slow down because you appreciate the support of home life and you don't want to say goodbye to your local friends? Maybe you're feeling a little of both, and that's normal too.
While your time in school will forever be full of memories and nostalgia, your future is just as exciting and worth preparing for. Let me help with that.
Check out these 10 resources from CareerConnect to get you ready for tomorrow:
Peruse our What Do You Want to be When You Grow Up? section. You'll find a collection of articles, accessible videos, and tools designed to inform teens with visual impairments about valuable college and work-related topics such as "Funding Your Education", "Do Employers Care if You Have Blue Hair", and "Technology: The Tool that Equalizes".
Take full advantage of CareerConnect's virtual career exploration and job-seeking skills training course, the Job Seeker's Toolkit. It is accessible and free of charge.
After completing the Job Seeker's Toolkit, utilize our newest course, also accessible and free of charge, Maintaining Employment and Advancing Your Career.
Explore careers! Look at jobs that mesh with your interests and skills. Find out what education they require, what experiences they require, and what job responsibilities and compensation you can expect.
See how others who are blind or visually impaired are successfully employed in your fields of interest by reading Our Stories: People Who Are Blind or Visually Impaired Succeeding at Work and Life.
As you narrow your career prospects, get in touch with individuals who are also visually impaired and working in the fields of interest. Post questions on the AFB Work Life Message Boards and seek a CareerConnect mentor for each career you are exploring.
If you are preparing for college or other postsecondary education, use our cheat sheet to help self-advocate for accommodations in college as a student who is blind or visually impaired.
The Americans with Disabilities Act (ADA) makes it illegal to discriminate against an individual based on his or her disability. Learn the specific provisions of the ADA for a job seeker and employee by reading our frequently asked questions regarding the ADA.
Before applying for your first job, read Applying for a Job and you have No Prior Experience? Suggestions for those who are Blind or Visually Impaired.
For more tips on transition, check out How to Successfully Transition from High School to College and Work As a Student Who Is Blind or Visually Impaired.